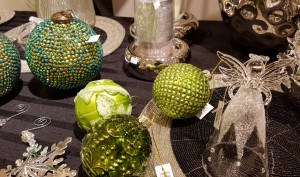 Christmas exhibition at the IDEA Shop
Sat, 06.11.2021 – Sun, 16.01.2022
Home decorations and gift ideas
---
The IDEA Shop is pleased to invite you to an exceptional Christmas exhibition.
The IDEA Shop presents unique Christams and home decorations, gift ideas, jewelry, and accessories like vases, sculptures, lamps, carpets (original Warlamis designs), furniture and Christmas ornaments.
Spend some time in a festive atmosphere and choose your Christmas presents from a great variety of design collections from all over the world.
We are looking forward to meeting you!
Opening times: Mon - Sat, 10-12.30 a.m. & 2 - 6 p.m. and Sun, 10 a.m. - 5 p.m.
If you have any questions, please call +43 02853 / 77104 or write an e-mail to office@idea-design.at